23 years and counting...
Ad-Libs perform weekly shows at our sister venue, Mouth... one of Dallasí newest entertainment venues. Mouth is located at 2626 Main Street in Dallas.

Itís also home to Improvo Bravo, our weekly improv & sketch review featuring some of Dallasí best up and coming comedians that graduated from our School of Improv.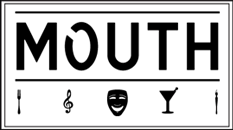 Our Weekly schedule is as follows:
CALL (214) 754-7050 for RESERVATIONS
Ad-Libs:
Fridays @ 10pm
Saturdays @ 7:30pm & 10pm
$18 with Reservations / $20 at the door
How To Get Here
Improvo Bravo:
Fridays @ 8pm
$10 with Reservations / $12 at the door