SHOES FOR THE DEAD
Show Date Coming Soon | Admission: $5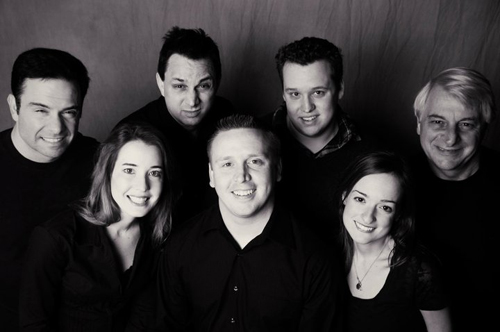 Shoes for the Dead, is the newest short form improvisation and sketch comedy troupe in Dallas, Texas.
The cast members met while taking classes at the Ad-Libs School of Improvisation. Each cast member brings a special energy with diverse ages and backgrounds. A typical Shoes for the Dead experience consists of sketches originally written by the cast members and eight three to five minute improvised "games", wherein the audience will be asked to give a suggestion, such as a location, movie genre, or emotion. The actors will then make everything up on stage, using their instincts to provide an unpredictable comedy experience.
Now with all members graduates of Ad-libs, the troupe looks to expand their talents to the Dallas nightlife and events of all kinds by providing live comedy entertainment in a city where improvisation is growing rapidly.
Visit them on Facebook